HOME OF THE ORIGINAL BLACKHEAD VACUUM!
Say goodbye to unhealthy, clogged pores!
Are you looking for a better way to naturally remove blackheads without any harmful effects to your skin? Well now you have it with the   Blackhead Vacuum!
Stop using creams and ointments with strong chemicals that damage your skin and fail to get rid of acne. Use the   Blackhead Vacuum 2-3 times a week to clean out excess oil and dirt stuck in your pores and watch your acne disappear like never before!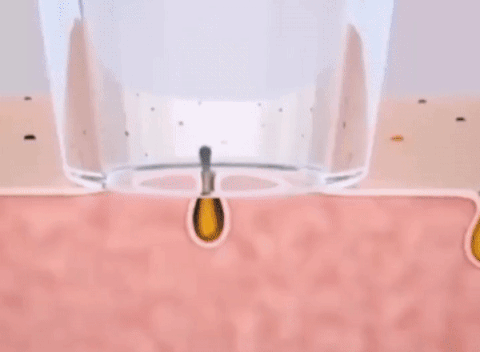 Blackhead Vacuum Benefits:
QUICK AND PAINLESS - Most blackhead removal techniques (tweezers, needles, and scrapers) can be painful and cause scaring.  The Blackhead Vacuum quickly and painlessly removes blackheads from the root!
CONVENIENT TO USE - Comes with a USB charger cord so you can easily use at home or on the go while traveling.
GREAT FOR ALL SKIN TYPES - Normal, rough, wrinkled, oily, dry, or sensitive, no matter what kind of skin you have you'll benefit from the   Blackhead Vacuum.
REDUCES & PREVENTS WRINKLES - Refreshes skin and increases blood flow which reduces wrinkles and helps prevent them!
DERMATOLOGIST LEVEL TREATMENT - Professional dermatologist level treatment without ever leaving the comfort of your own home!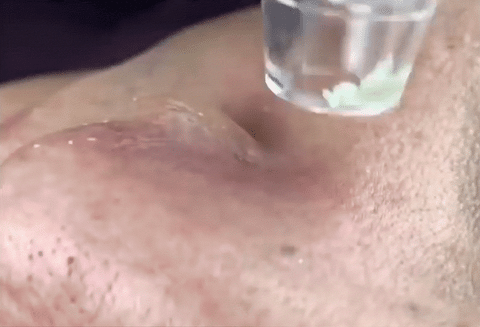 The   Blackhead Vacuum is gentle and rejuvenating. Its 100% safe & will gently clear away dead dull skin, allowing healthy new skin to regenerate and shine through! Removing excess oil and extracting any blackheads will unclog your pores and minimize pore size making your skin look healthy and beautiful!
THE #1 RECOMMENDED BLACKHEAD & PORE VACUUM!
Your face is one of the most delicate parts of your body, and we make sure that you can treat it properly with our three different suction levels and various vacuum head sizes that come with the  Blackhead Vacuum! 
Untreated blackheads turn into whiteheads that could leave scars for life when extracted incorrectly. The   Blackhead Vacuum will clean out your blackheads before they get worse and will also work to get rid of whiteheads properly so you never have to deal with acne scars again allowing you to walk around with confidence!
Package Includes:
1 x

Blackhead Vacuum
4 x Various Vacuum Heads
1 x USB Charger Cable
1 x Facial Cleansing Pad
1 x User Manual/Instructions