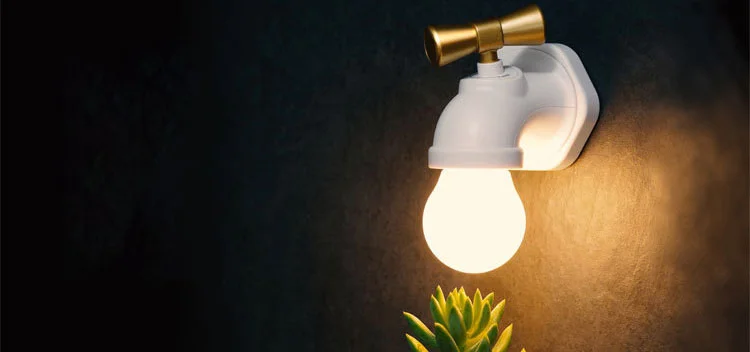 💧 The meaning of the faucet shape design is to remind everyone to save water and electricity, the shape of the golden switch is like a gentleman with a bow tie, I hope everyone can be a gentleman to close the faucet after use.
✅ Built-in rechargeable battery
✅ High bright LED energy-saving light source
✅ USB interface power supply, convenient and safe
✅ Long life span, continuous lighting up to 15 hours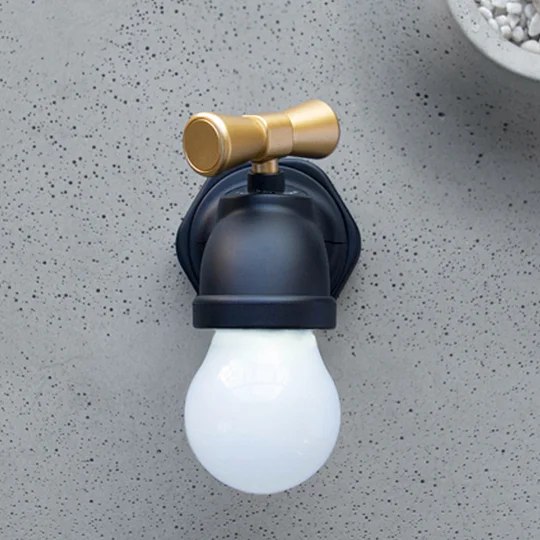 Night Constant Light Mode / Intelligent Voice Control Mode
Night constant light mode and intelligent voice control mode perfectly adapt to everyone's needs, twist to the left ON mode automatically light up when the light is weak, twist to the right AUTO mode intelligent induction light up at night, and automatically shut down after quiet.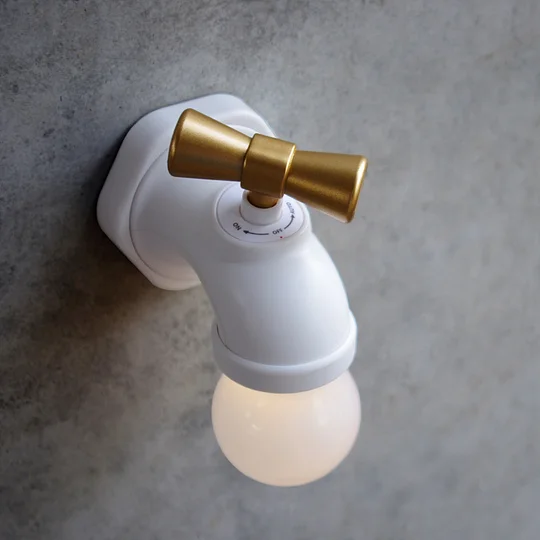 Installation Method
Remove the dust from the sticky position and stick the back panel. Then align the back of the faucet night light with the hook on the back plate. Easy to pick up and place when charging.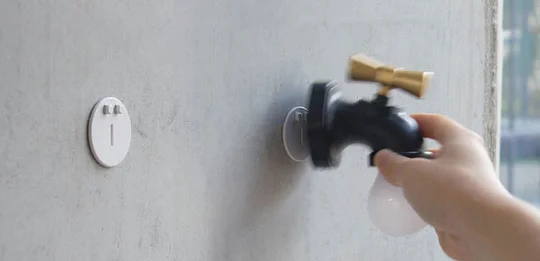 Specifications
Product name: Faucet night light
Material: ABS+PC
Input voltage: DC 5v 500mA
Product size: 10cm*8cm*6cm
Product color: white/black
Product weight: 72g
Package includes:
Faucet night light x1
USB charging cable x1
Instruction manual x1