🎲The dice don't need to look like dice, the 6-sided 9mm bullet dice are the perfect addition to any tabletop fight.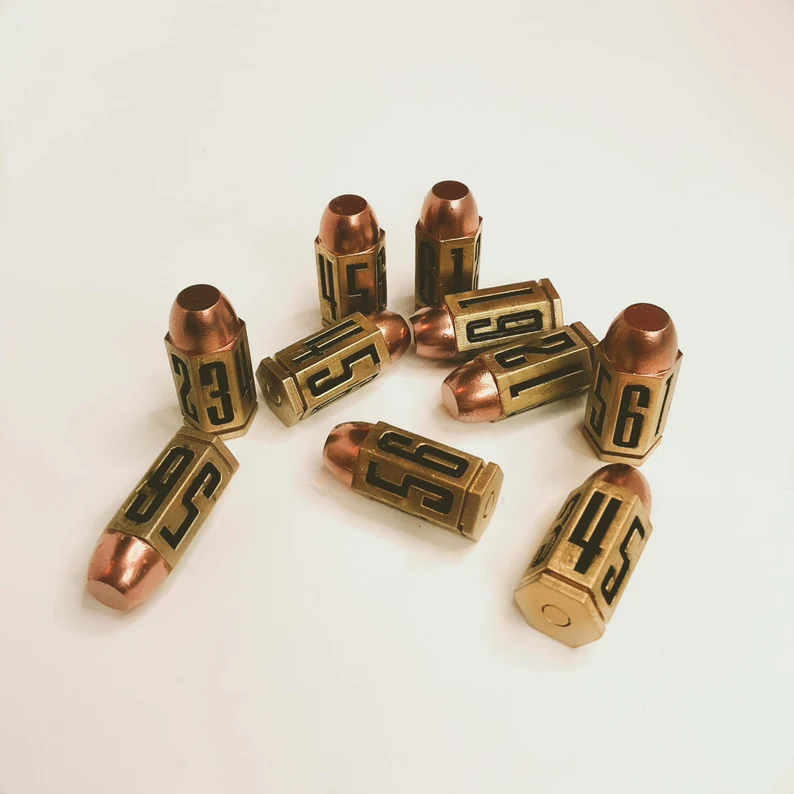 These dice have the shape of bullets💥, which is not only cool, but also has a punk feel. More attractive than normal dice.
This type of dice is very rare in the market and has a full fashion sense.
With it, you must have a special existence.👍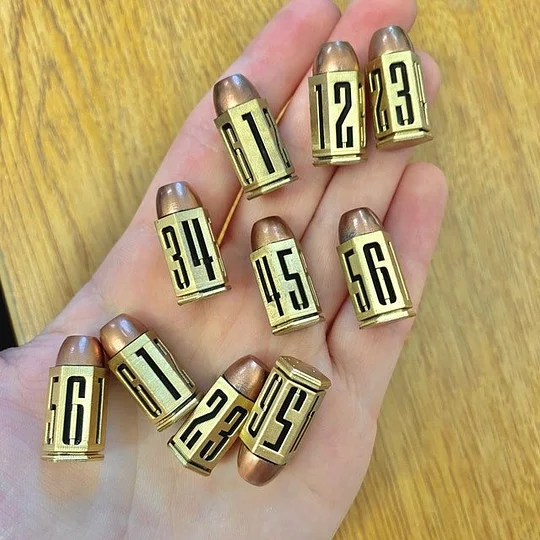 King of Potion dice are designed to be balanced, clear and able to stand right. They are also meant to be rolled and they are also ideal items that can be used by your players.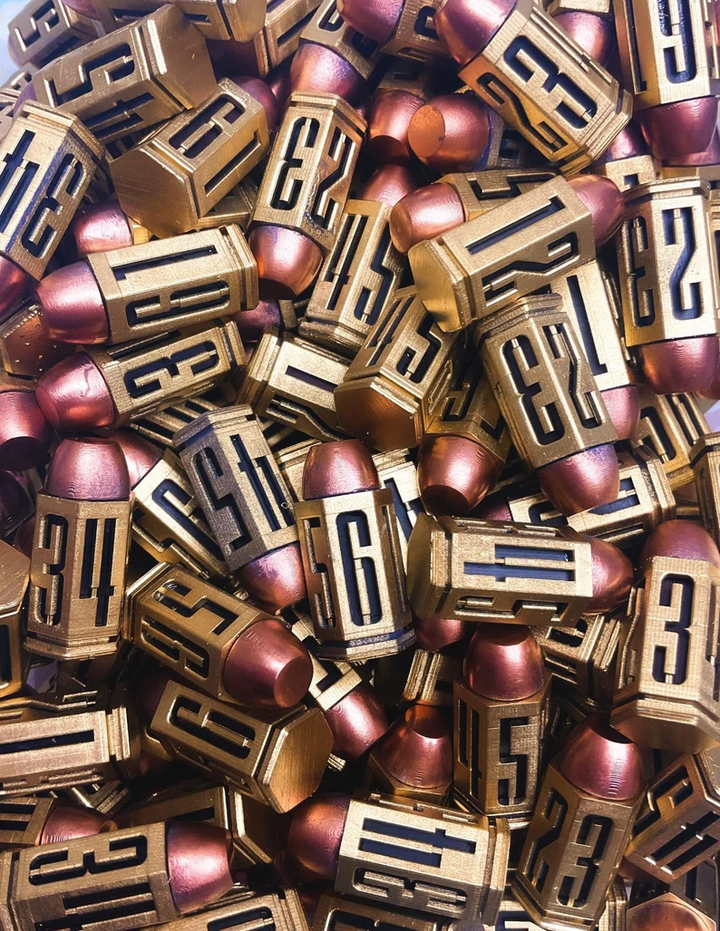 Carlos Rodas, our main designer developed this dice with a balanced and easy roll in mind which is achived with rounded edges and starting off from polygonal shapes like squares, hexagons and octahedra.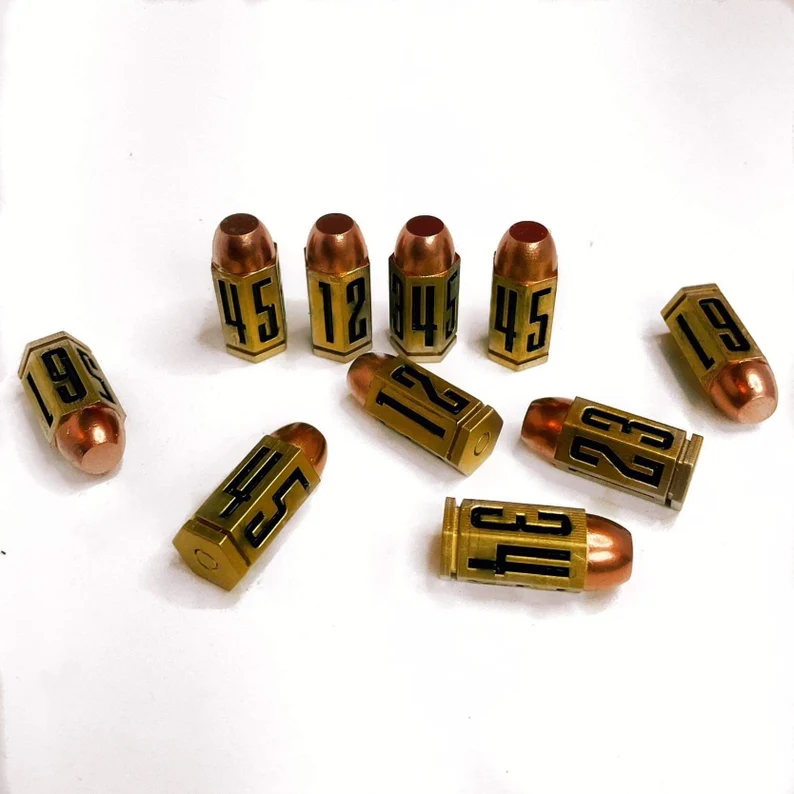 This dice, even if you don't use it, is a beautiful piece of art in your home.😍
Look how beautiful they are😍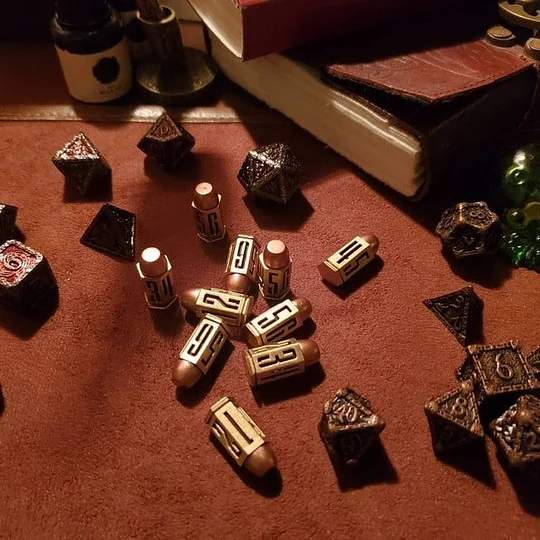 We have a brand new upgrade for this dice. The new generation is not only much more fashionable and unique in appearance than the old generation, but also upgraded in material. From plastic to metal.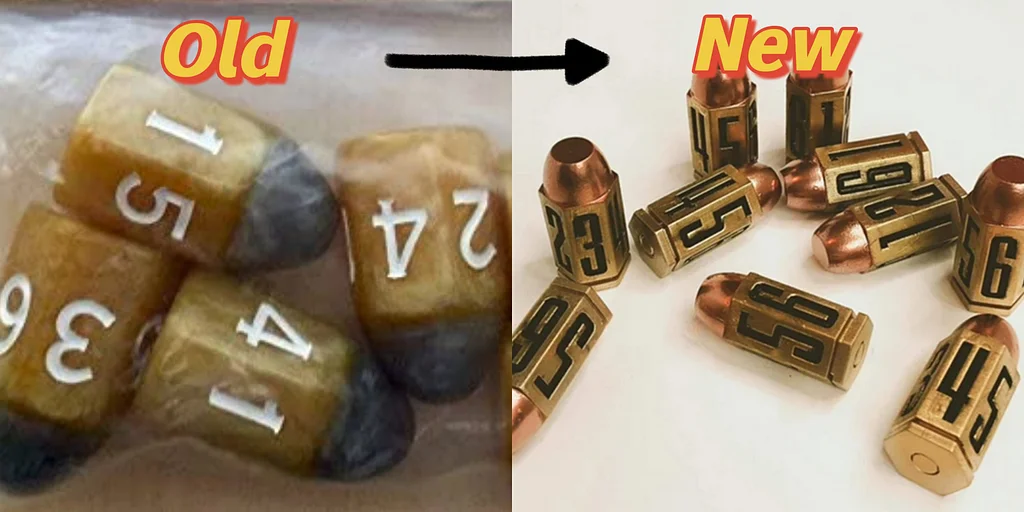 ❤The appearance of this dice has also won the favor of the majority of customers due to its unique appearance.❤