🐕🦴Mr. Gnome is seeking a home that loves pets.His cute round bottom is medium-weighted and sits very well.Dog Bones Gnome ,Tiered Tray Gnome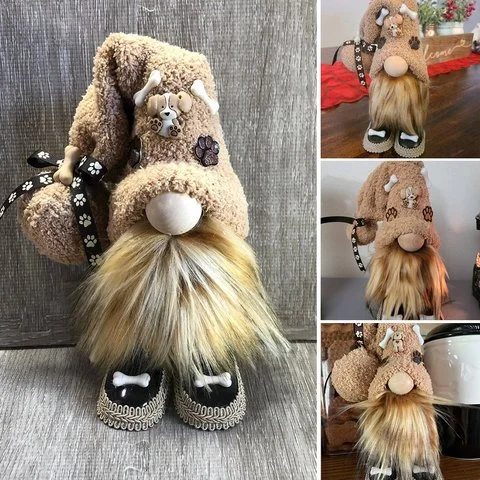 Mr. Gnome can be displayed in any place you take him.Gnomes are known for bringing good luck, protection, and prosperity.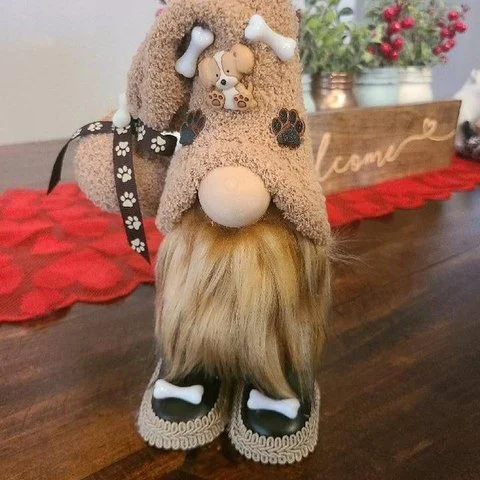 This pet lover gnome is a great addition to your tiered tray decor. The knit gnome proclaims your love for your four-legged family members.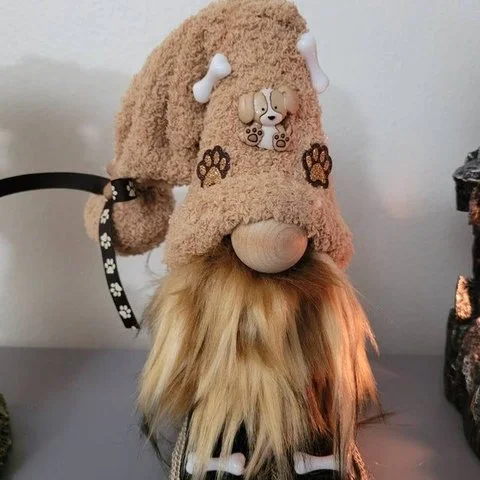 This rustic gnome would make a cute gift idea for the pet lover in your life.He measures 8" x 4" inches from the bottom of cute dog bones shoes to the top of his hat.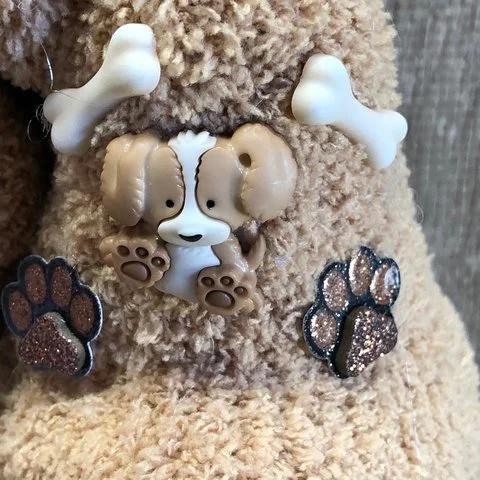 Mr. Gnome's shoes have been designed and handmade by me so you, as a customer, have one-of-a-kind shoes for each gnome created.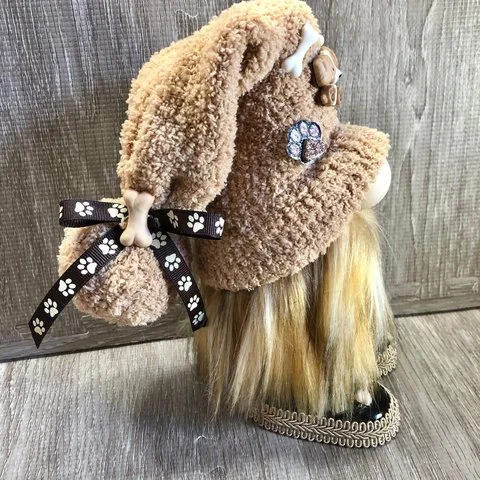 All Mr. Gnomes are created with love and no two are alike, however, each Mr. Gnome created will always have the same attention to detail.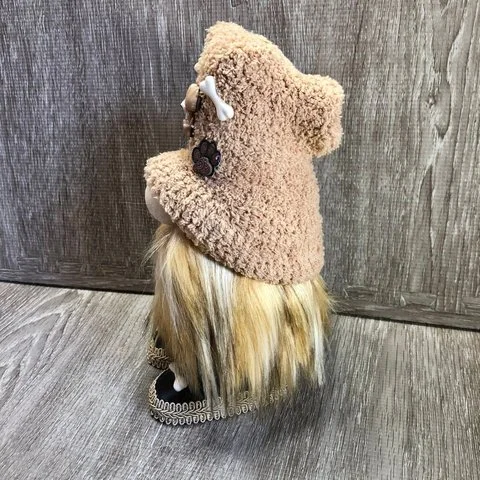 Alt