Electric Wireless Dog Fence
Don't let your beloved furry friend stray too far from home
A traditional fence is costly and may not be the look you want for your property. This Wireless Dog Fence is the invisible solution you can count on to keep your pets safe and within your yard's boundaries. The system works by delivering mild static correction through two contact points that touch your pet's neck.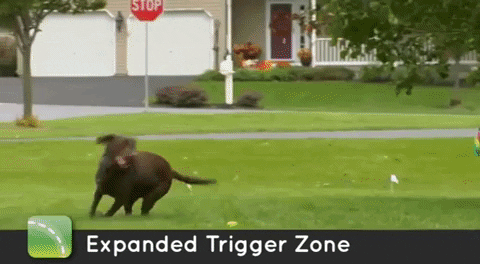 With a 1650 foot range, your dog can feel free to roam anywhere, such as the park, backyard, or woods.
Dog shock collar's long battery life ensures you and your dog can play together without the battery failing. Allow your dog the freedom to play inside or out while providing constructive behavior training 24/7. You won't need to stop the training process due to a failed battery or out-of-zone reach.
Works on any dog regardless of size. Big or small, long-haired, or short.
HOW IT WORKS:
The receiver has a control range of 500 meters (1650 feet) in radius. With the Plus(+) and Minus(-) buttons on the receiver, you can adjust the transmitter's signal level from 1 - 100. This allows you to increase freely or decrease the control range/radius of the wireless dog fence. The level you set will be displayed on the screen of the transmitter.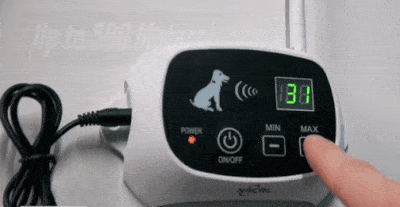 Attach the receiver to your dog to receive a constant wireless radio signal from the wireless dog fence transmitter set up in your house. If your pet goes beyond the adjustable range, the collar will automatically begin its training function. The collar will begin to beep every two seconds, three times, reminding your pet to return to their area.
Suppose they do not return to their area after the third warning beep. In that case, the collar will give your pet a safe wireless fence correction static shock that gradually increases in intensity from levels 1-4 (auto shuts off after 3 cycles) until your pet returns home.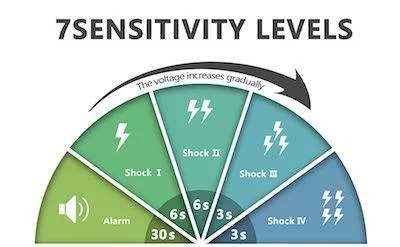 What's Included:
Training Collar/s

Wireless Receiver x1/x2/x3

USB Charging Cable x1

Power Adapter x1

Metal Contact Probes x4/x8/x12

LED Test Light x1/x2/x3

Screws x4

Plastic Anchors x2

User Manual x1