👏👏Three in-one new design,the fish stool vacuum cleaner built in a three-in-one pump that acts as a filtration, oxygenation and keep your aquarium clean and let the fish survive healthy🐟🐠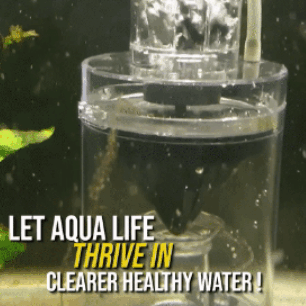 Features:
Unique Design- The system operates on the pneumatic principle, treating water in the tank and storing fish waste and impurities in the middle compartment before returning clean water to the tank.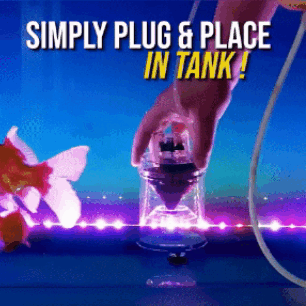 Save Your Time- The fish stool suction device will reduce the need for regular water changes and gravel washing. Contains fish waste to prevent water pollution and bad odor.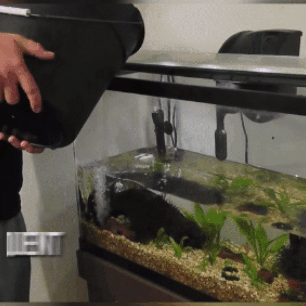 Easy to Use- Just place it in the aquarium and connect it to the air pump. When the compartment is full of fish waste, please empty and disinfect until it is cleaned before putting it back into the aquarium.
Filter- At the bottom of the cylinder, there is a biological filter ball that helps the growth of nitrification hazards, which are essential for the nitrogen cycle.
High Quality -This fish stool suction collector is made of high quality Acrylic material,which is durable and has a longer service life than others.
Specification:
Size:16 x 9 x 9 cm (6.3X3.54X3.54inch)
Package Included:
Note:
This toilet can only be used with an oxygen pump above 5 watts. It is recommended to use an air pump above 8 watts.