I like this camping stool! Foldable, saving my backpack space and light as well. So convenient for traveling!
Whether you need to save some space in your backpack or you need a quick-to-deploy chair when you can't find a spot to sit on, this Foldable Camping Stool is highly portable and is super easy to store thanks to how small it is when it's folded.
With a nylon seat for dust-proofing and easy-washing, as well as an aluminum alloy frame for superb sturdiness and durability. Be it for camping or a short break when there are no seats in the subway, this Foldable Camping Stool is the obvious choice.
Package includes: 1 x Foldable Camping Stool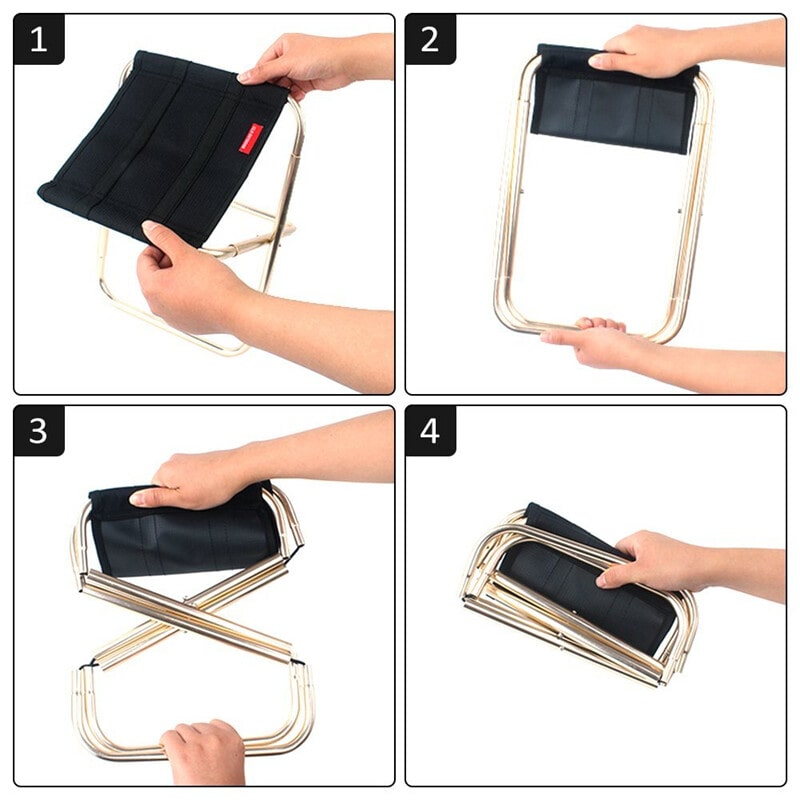 Foldable Camping Stool Features:
Foldable and portable

Handy, and easy to carry

Quick-to-deploy camping chair

Space-saving

Easy-to-wash

Dust-proof nylon seat

Sturdy aluminum alloy frame

Weight: 283g 

Size: 248mm x 225mm x 270mm