HEALING ICEBERG CANDLE
Feel the warmth of home in the hustle and bustle of the city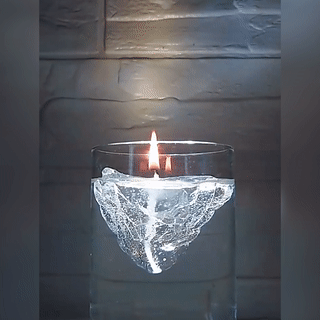 BEAUTIFULLY PACKAGED, IT IS THE BEST GIFT FOR FAMILY AND FRIENDS.
The classic plant scented candle is to freeze the plant essence in the candle and its own essential oil. The moment the candle is lit, it is like a dialogue with nature, with flowers and plants, and with my heart.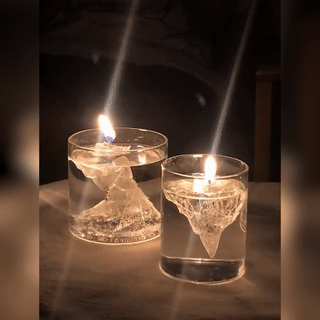 Handmade candles, plant essential oils, burning time to give gifts for 5-6 hours. Suitable for family, gifts, bedroom, study, friends and harmony. It is the best gift for family and.

LIGHTED BY COTTON CANDLES INSTANTLY, WITHOUT BLACK SMOKE, IT WILL TAKE YOU INTO A SWEET DREAM.
Purify the air, remove peculiar smells, add essential oils, and have an elegant and delicate fragrance.
A variety of colors and suitable choices!

Precautions:
1. Don't throw it directly into the water
2. Don't let the candle wick get wet
Tips:
1. The flammable time of the iceberg is 4-5 hours, and it can be ignited repeatedly instead of once.
2. After the flame is turned off, the iceberg can be soaked in water without taking it out, which will not affect the re-ignition.
3. It is recommended to trim off the black part of the candle wick when it is lit for the second time, which can effectively avoid black smoke and improve the viewing effect.