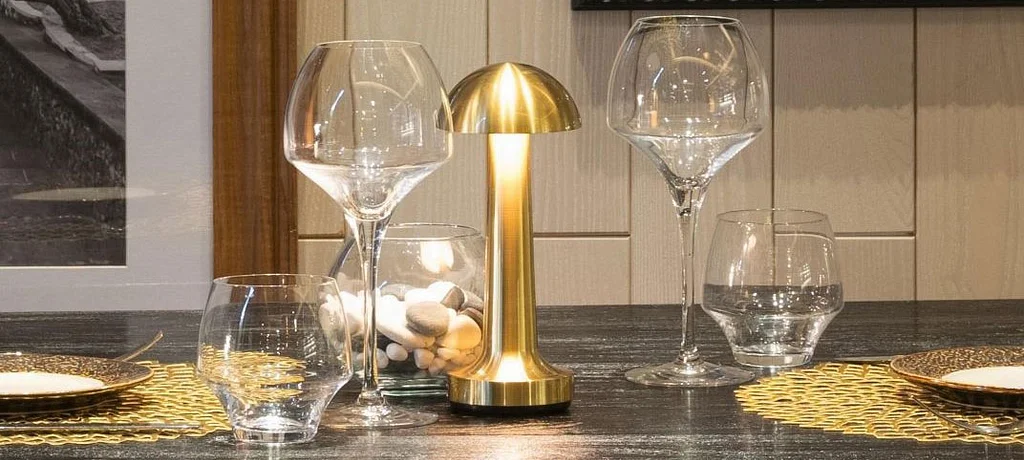 A slim metal-bodied cordless table lamp featuring an enclosed dome diffuser giving maximum direct downlight without glare. Ideal for unobtrusive table lighting and for rooms with views through glass windows as there are minimal reflections.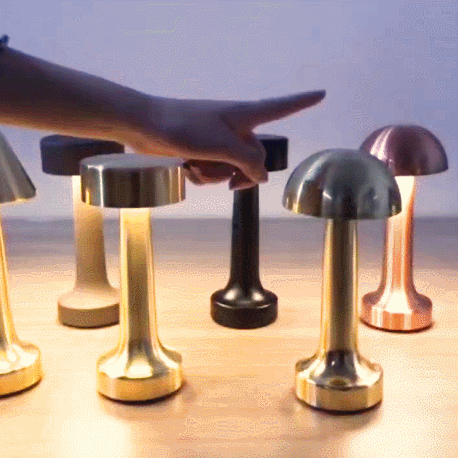 The advanced LED generates soft and warm light (3000K) to create a comfortable environment for better sleep. A dimmable touch sensor allows you to adjust the brightness to fit your needs with a simple touch. Industrial & minimalist design fits being placed in the home and brings an elegant embellishment to your home decoration.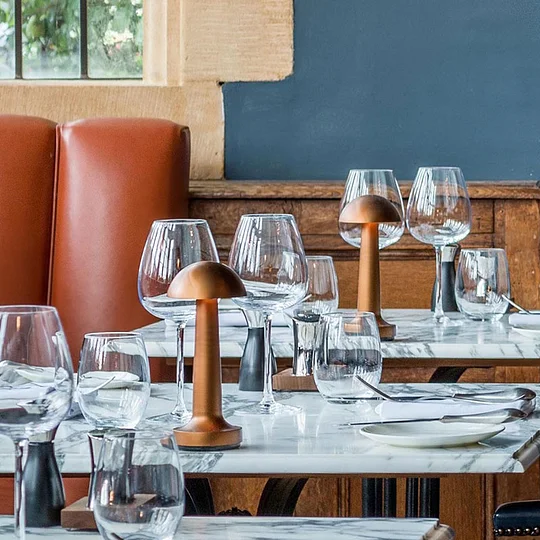 Dimmable - 3 Levels Brightness
The nightstand lamp is built-in a touch sensor dimmer with 3-levels of brightness which makes it easy for you to change the brightness by tapping the lamp. The lowest setting generates a gentle light for better sleeping. Its highest setting provides extra brightness for comfort reading or nursery purposes without disturbing your sleeping partners or babies.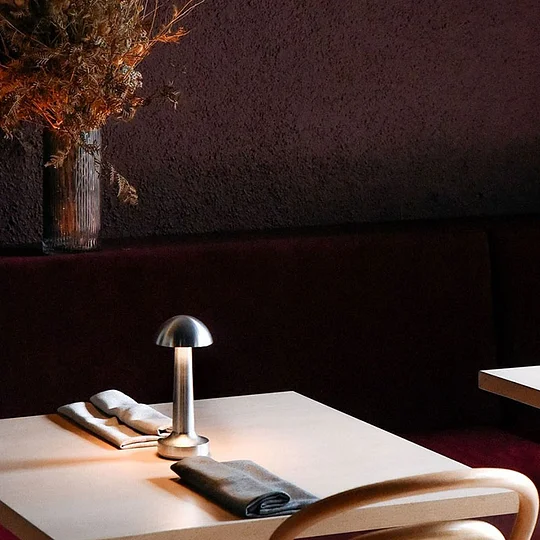 Specifications
Material: Metal Aluminium Body
Color Temperature: Warm White (3000K)
Adjustable Brightness: 3-Levels 20% / 50% / 100%
Battery Continuous work time:16~25hours
Power supply: 1800mah rechargeable battery
Charging time: 5~6hours
Color: Silver/Gold
Total Height: 8.66 inches
Diameter: 3.93 inches
Application: homeroom, hotel, family room, office, restaurant, bar, cafe
Connect it to a wall outlet like a regular bedside night light
Take it to outdoor camping as a backup light
Disconnect it as needed and carry portable lights at night to increase safety