The book is bound in human flesh and inked in human blood. It deals with demons and demon resurrection and those forces which roam the forest and dark bowers of Man's domain.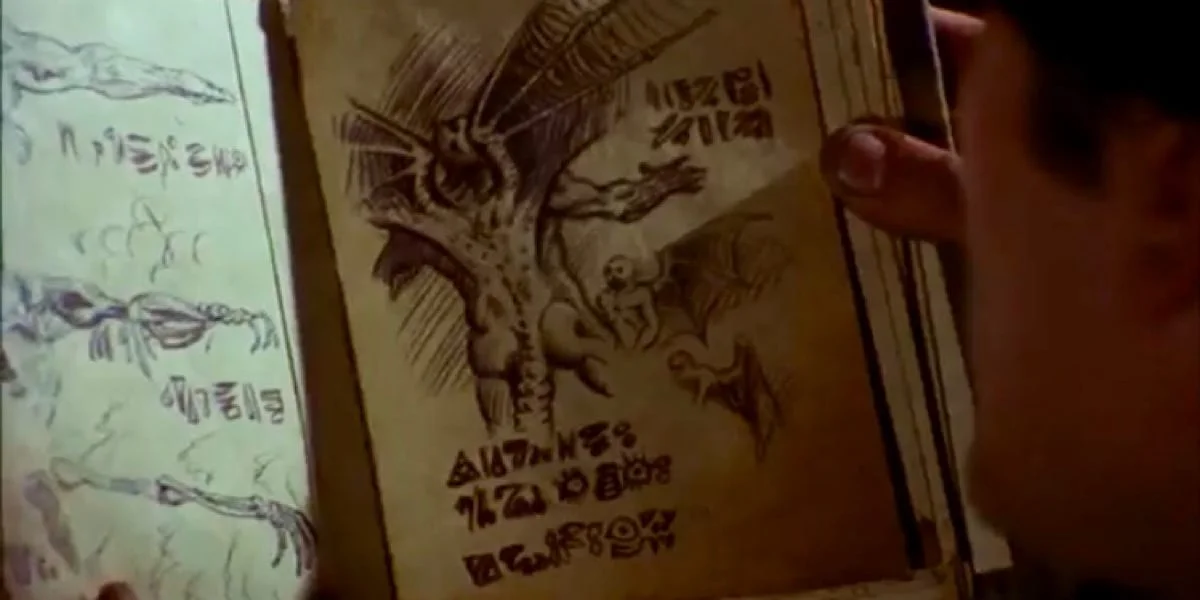 With 25 double sided pages! Images from the original Evil Dead and Evil Dead 2 Movies and also from the Evil Dead remake.

Images printed on parchment paper and antiqued for that demonic look.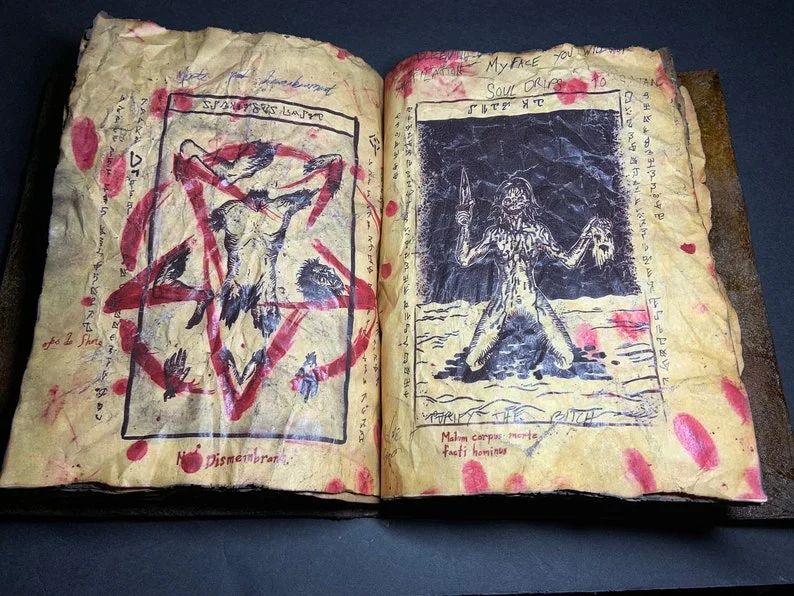 Book cover was covered in latex and cotton, then hand painted and air brushed.

This is a hand made item. Each book will differ slightly.+

Your book will come wrapped in a black bag with hand made barbed wire made from 12 gauge and 22 gauge wire. Not real but still sharp so use caution!