The idea came from the traditional Japanese origami lantern, easily foldable and stored for later use, yet elegant and beautiful. Origami Lantern Night Light has succeeded the feature, made with modern technology and design. It is both an excellent lighting tool and décor.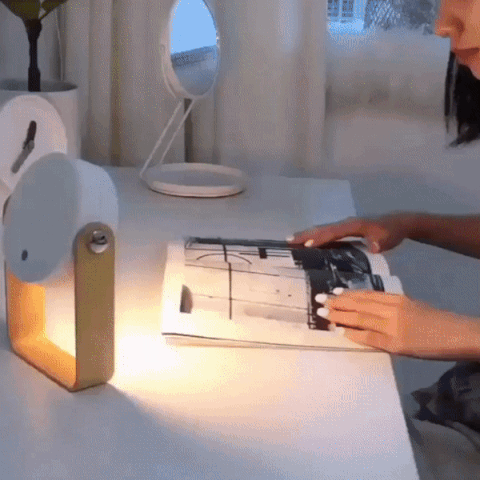 Modern Superior Design & Build
It is made with strictly selected durable ABS and PC to sustain long-term use. The handle frame is of ash wood, hardware details with sleek iron electroplating finish.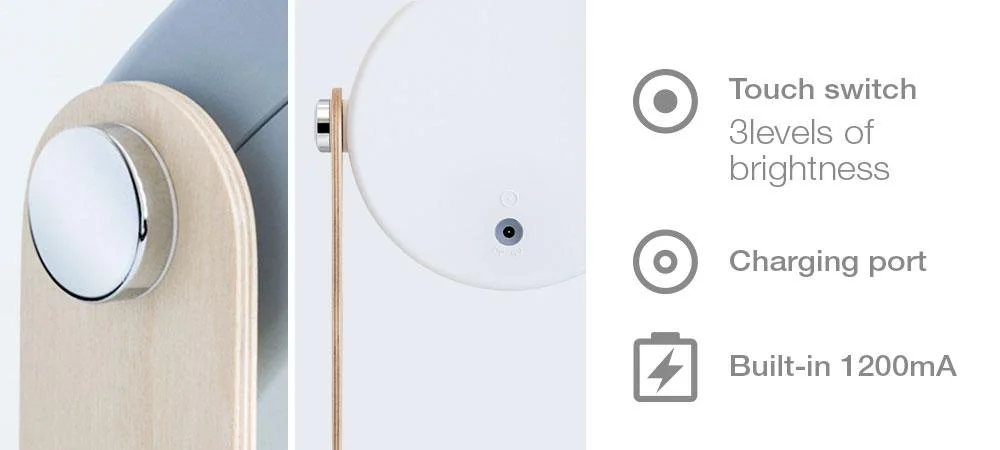 Your Needs, Your Brightness Preferences
Three different brightness levels are available – soft warm-glow / soft white light / bright white light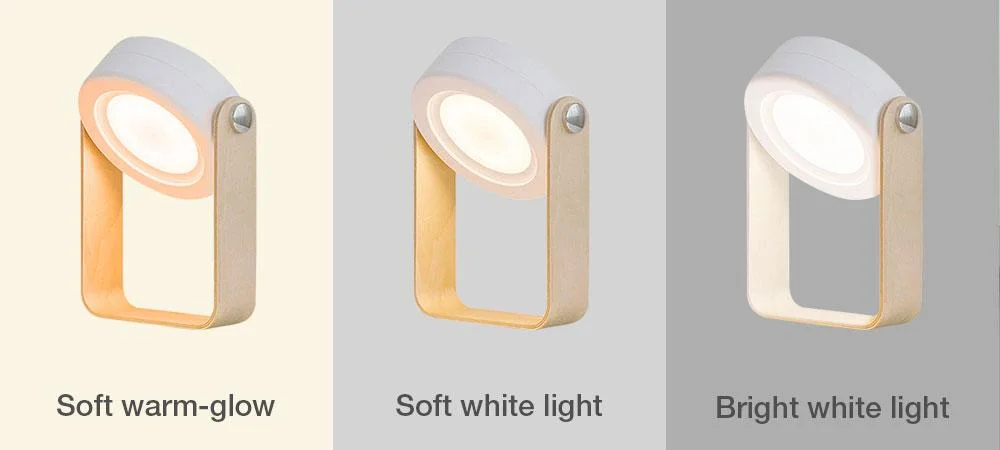 The Most Practical Multi-Purpose Night Light
The fully transformable design allows you to explore this Origami Lantern's uses. It starts with a baby nightlight, handheld torch, table lamp, camping light, and even floor spotlight!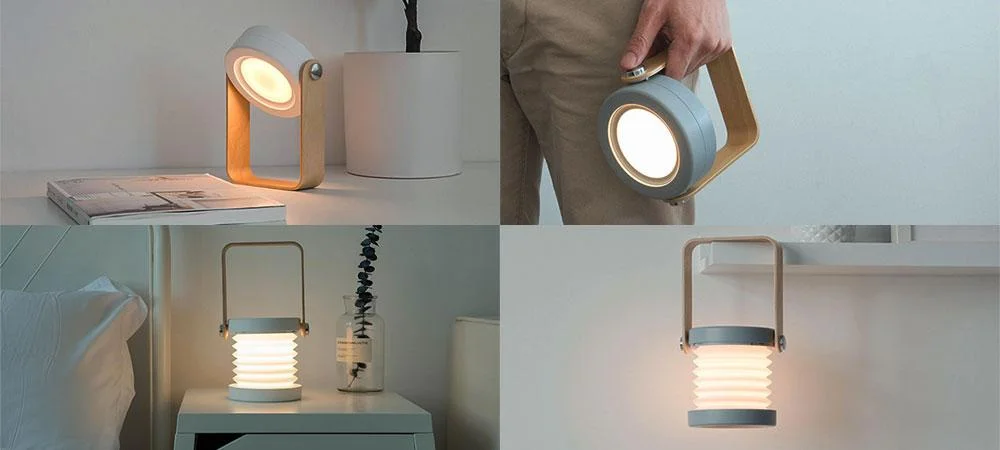 HOW TO USE:
How to Power On/Off the Device
1) Tap the sensor button on the back of the light once to turn on
2) Tap the sensor button on the back until the light loop to off mode (tap three-times if you just turned it on)

How to Change the Brightness
1) The light has three brightness levels
2) Once turned on, the light will be on brightness level 1
3) Continue tapping to loop to level 2 and 3

How to Charge the Device
1) Make sure the light is turned off
2) Plug the provided charging cable to charge the light
3) Do not use high power USB adaptor with voltage higher than DC 5v

[GENERAL USAGE CAUTIONS]
1) Do not disassemble, repair, or modify this product without authorization.
2) The nightlight MUST be used with the provided charging cable.
3) Keep the nightlight away from water, fire, and hot area.
4) Suggest charging the Nightlight every week to ensure normal use.
5) Don't use it alone with children. For additional information, please refer to the user manual provided.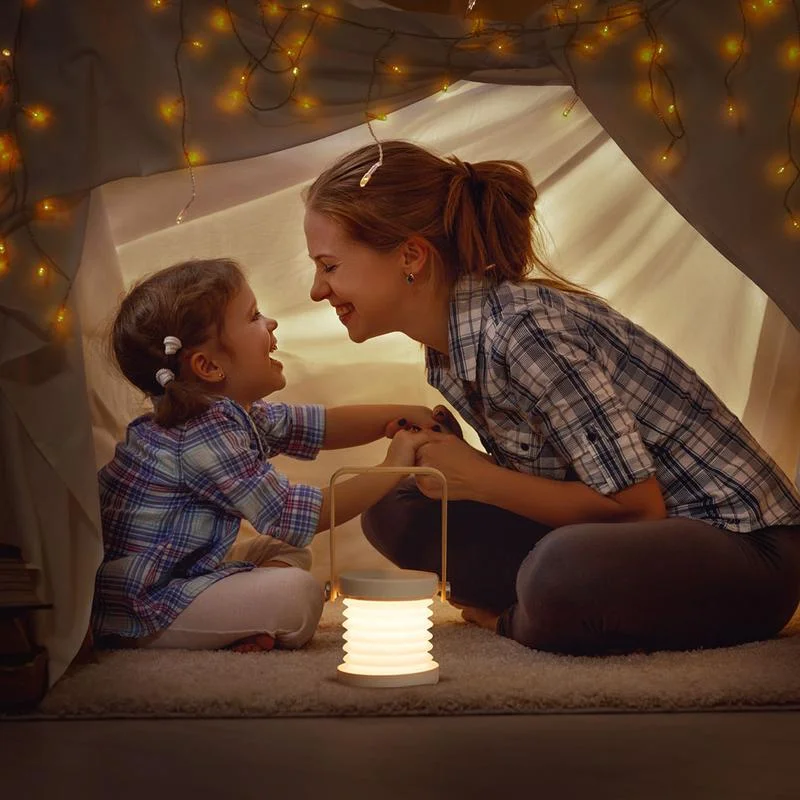 SPECIFICATIONS:
Size & Weight
Product Dimnesion: 7.64 x 1.46 x 5.59 inches
Weight: 8.1 ounces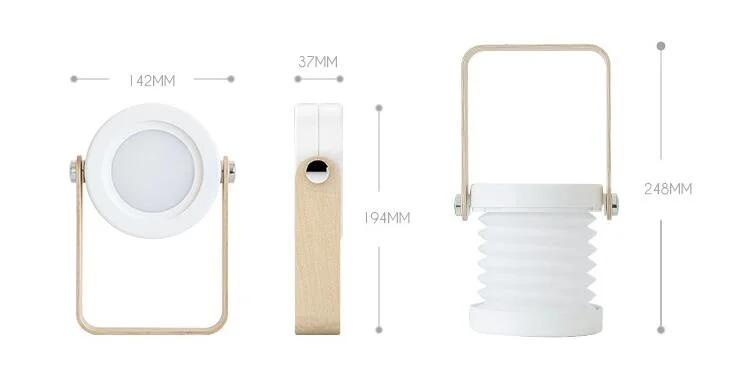 Power Supply & Consumption
Power: 1W
Input: DC 5v
Battery: Lithium Battery Powered
Battery Capacity: 1200 mAh
Charging Time: Around 3 Hours
Battery Duration: 6, 5 and 3 Hours (Level 1, 2 and 3 Brightness)
Lumi EOUS Flux: 25lm at 2800K