Portable Eye Protection Desk Lamp - 360º Adjustable & Less Eyestrain Multi-color Dimming LED Lamp

The eye protection lamp is a smart LED lamp that is equipped with a number of design and technological features that make it convenient and safe. This portable lamp lights up your entire desk.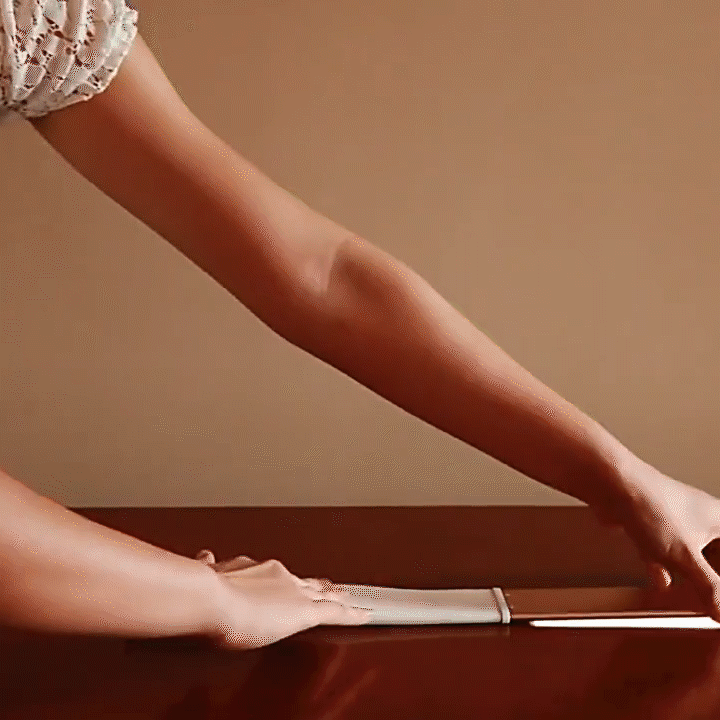 Reduce Eyestrain
This smart LED lamp developed a unique light that resembles daylight closely. It emits a soft, non-flickering glow that is gentle on the eyes, you can reduce eyestrain and boost your mood and productivity.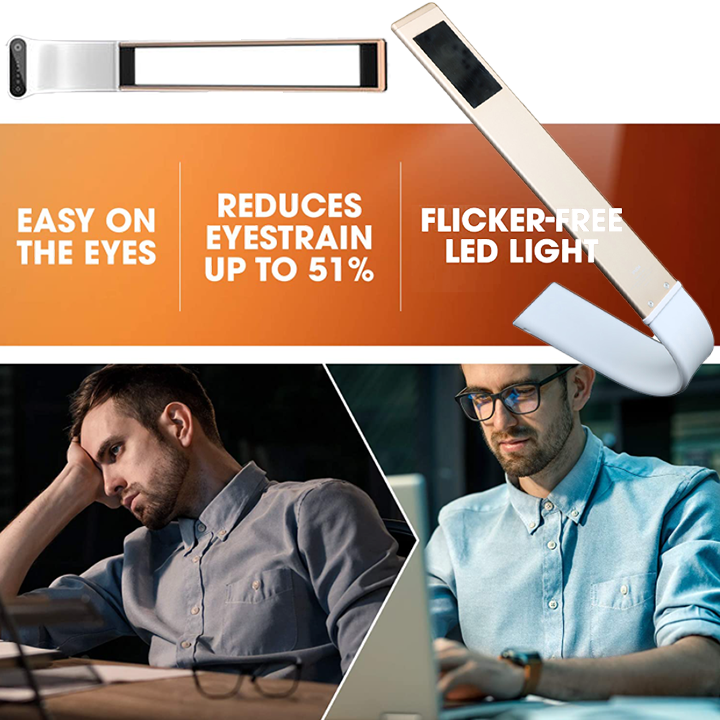 Fully Adjustable
One end of it is flexible, so you can bend, shape and twist it to suit your environment and cast the light directly where it is needed. Effortlessly rotate the LED lamp up or down and left or right.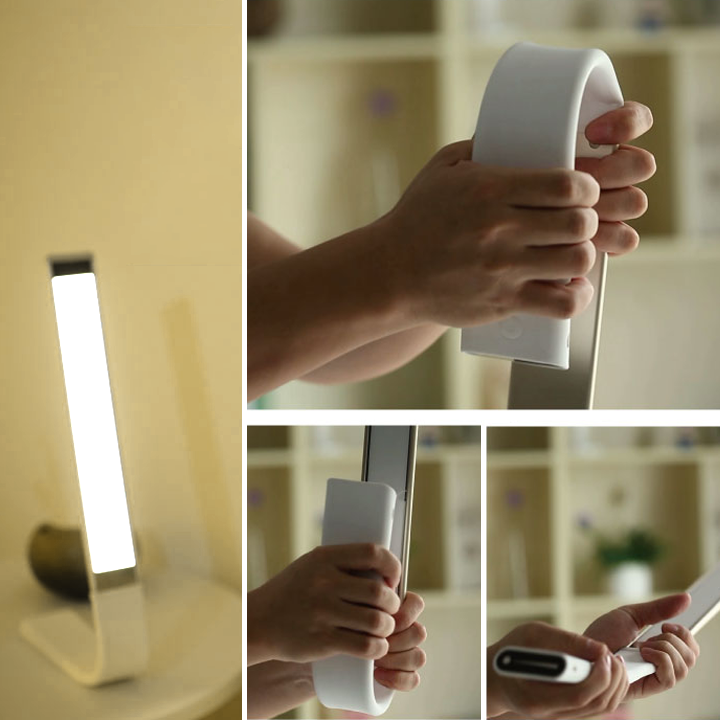 Touch & Multi-level Dimming
The gentle LED lamp suits your different needs. Whether it's reading, studying or relaxing, you can adjust the 3 colour temperatures, 6 different brightness level at any time according to your needs.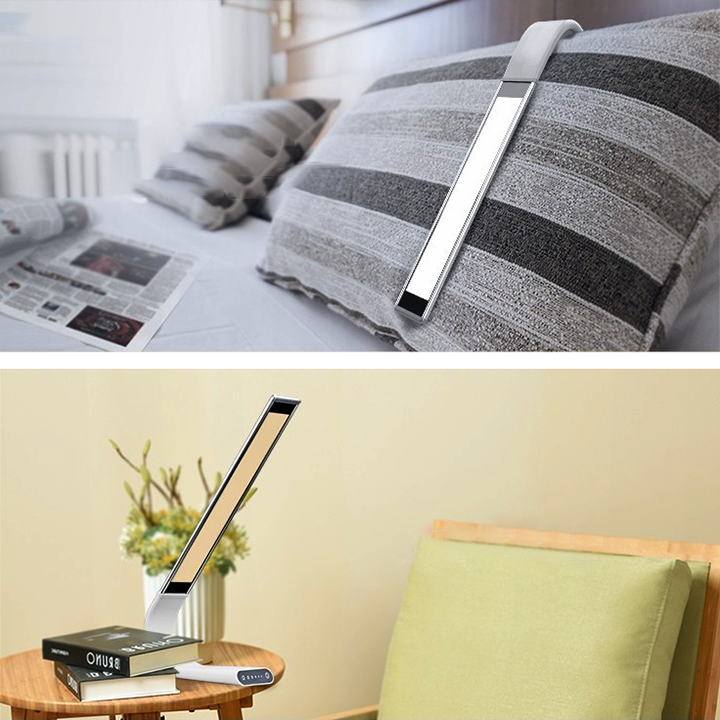 Portable Design
It's a great travel companion, perfect for on the go or when you are out of reach of an outlet. You can place it on a desk beside your laptop or even hang it inside a tent or on the branch of a tree.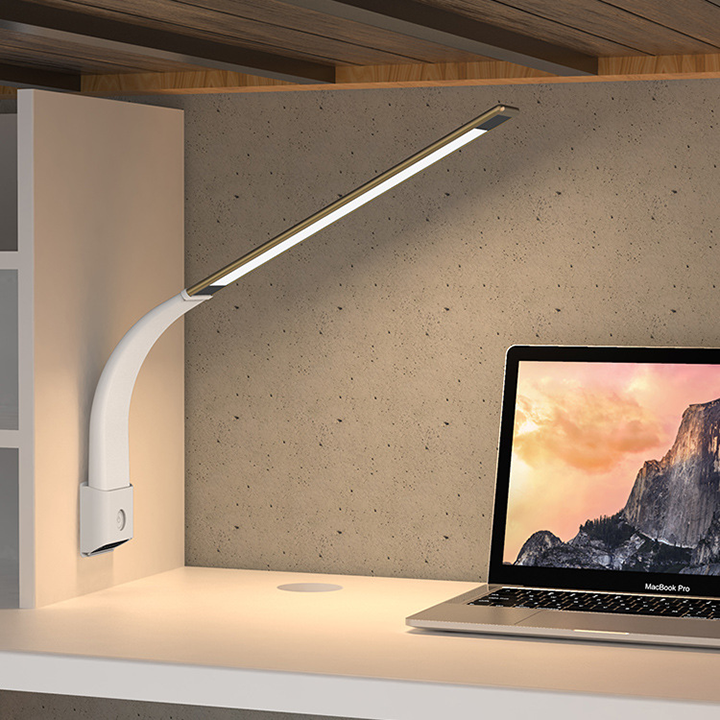 USB Rechargeable
The rechargeable lithium-ion battery will last hours between charges, and easily charge it with the included USB cord. With output function, you can charge your device while using the light.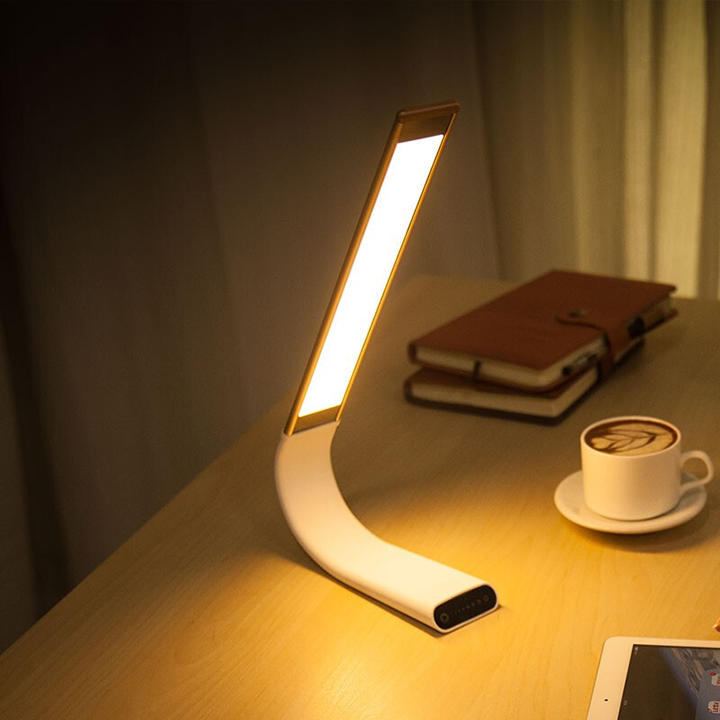 Modern LED Lamp
Illuminate your home with the natural splendor of this eye protection lamp. The modern, sleek design will blend in offices and homes alike. It's also a good gift choice for kids, friends and colleagues.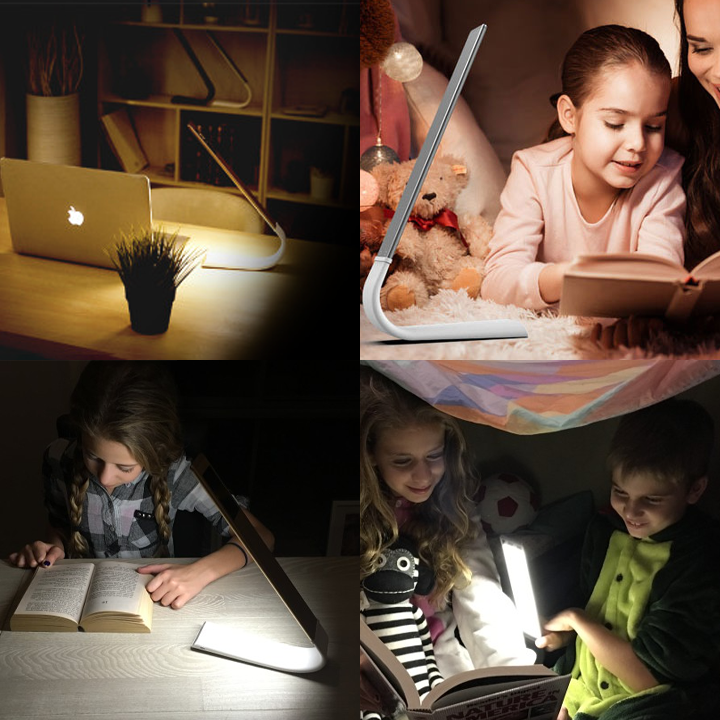 Specifications
Battery Type: Li-Polymer
Battery Capacity: 2000mAh
Dimension: 56.2*6.5*2.1cm
Unit Of weight: 390g
Working Temp: -20c-50c
lnput: DC 5V1A
LED Count: 28
Color Temperature: Warm White 310OK, Cool White 5400K, Neutral White 4200K
Luminous Flux: warm white 49.30-108.4 lm/w, Cool White 54.35-108.1 Im/w, Neutral White 50.47-102.7 Im/w
LED Lamp wattage: warm white o.09-2.43 w, Cool White 0.13-3.41 w, Neutral White 0.19-4.75 w
Wavelength Range: Warm White 581.2-581.4 nm, Cool White 551.2-554.0 nm, Neutral White 579.3-579.7 nm