Now, your pup can also enjoy it... with treats! Hide treats in this cute ramen toy for them to find. It helps curb boredom and stimulates their mind and senses.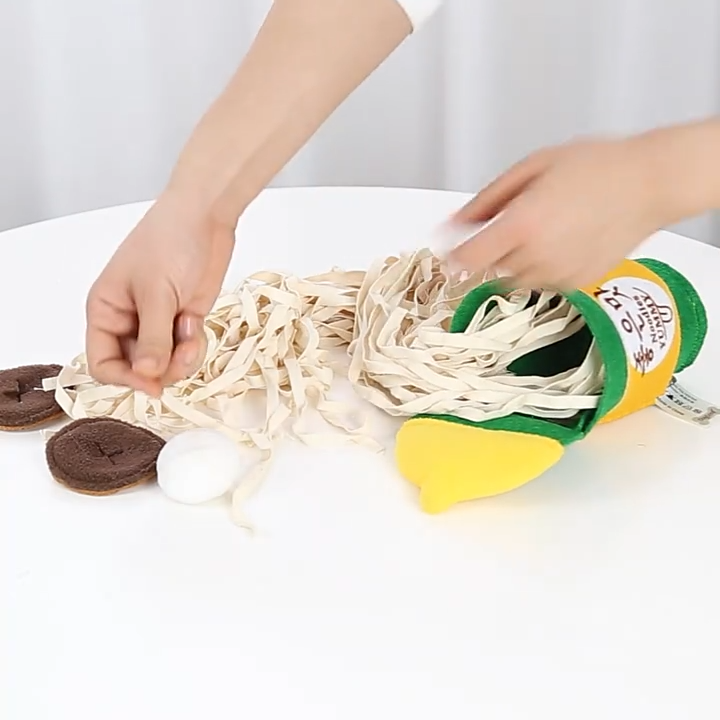 Care Instrunctions:
Place the toy in a small laundry bag to machine wash. Dry thoroughly.
Caution: Supervise your dog during play. Remove any loose pieces and replace the toy if torn.
Ramen Contents:
Noodles with 6 pieces of meat, egg and vegetable toppings.

Cup container with embroidered graphics

Magnetic closure on lid and cup
For beginners, make it easy
Start with placing noodles outside the cup

Hide treats near the surface of the noodles

Choose bigger or stronger-smelling treats

Make it more rewarding at the start with more treats
Level up
Expose part of noodles with treats hidden inside the cup

Hide treats in the topping pockets
For sniff experts
Hide treats deep into the noodles and stuff it all into the cup with the lid up

Make it even harder by closing the lid with the in-built magnetic closure