The counter where the faucet and dish soap sit was always wet and was getting discolored?
Every time when you use the faucet, water gets puddled on the counter right below the handle?
Try KitchenGuard™ Silicone Faucet Handle Drip Catcher Mat. This sturdy, flexible mat stays in place, drains well, and keeps the countertops dry!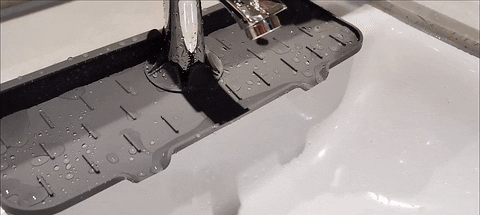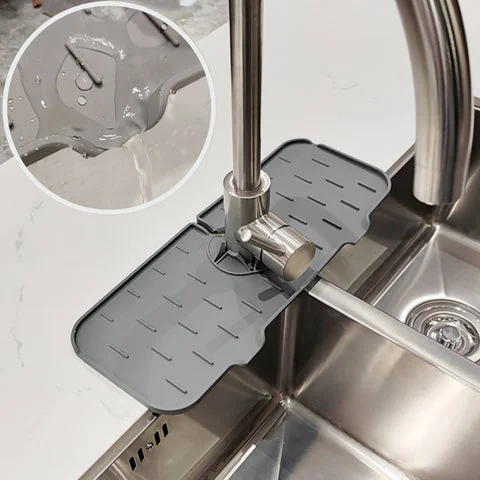 DESIGN MATTERS: It was designed on the side of a counter and it's tapered so the water will flow back into the sink.yyds




You could also put like glasses, sponges, cups on the mat, or something else to drip dry. It measures 14.6 inches long and 5.5 inches in width.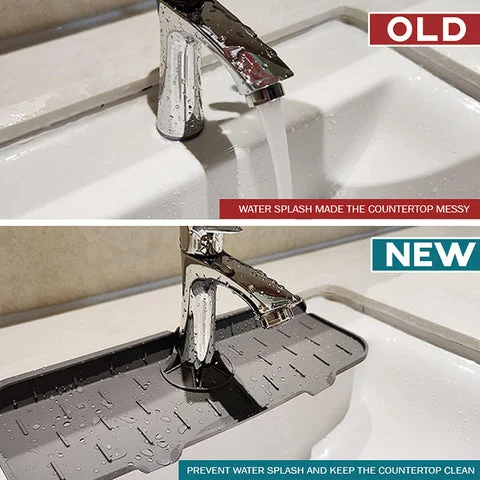 WIDELY USE: You could put KitchenGuard™ almost everywhere you have a faucet, bathroom sink and etc. Perfect for keeping countertops dry, clean and protected.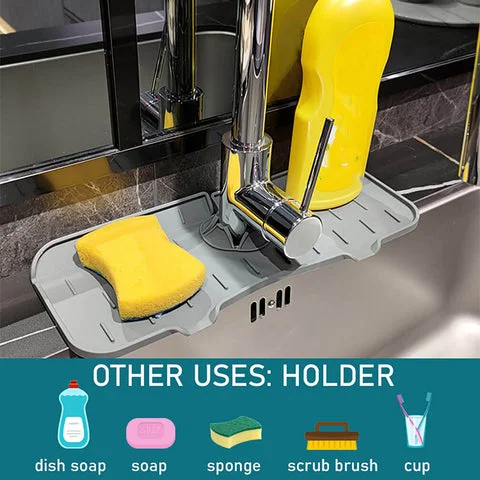 QUALITY MATTERS - Made to the highest manufacturing standards, this KitchenGuard™ Drip Mat is made of food-grade BPA-free platinum silicone and is highly durable. If you aren't 100% satisfied, we will refund your money, no questions asked within 30 days.
Package Includes: 1 x KitchenGuard™