As the wind blows through her fine tresses, this exquisite
, over two-foot-tall fairy seems ready to take flight at any moment.
With her amazingly detailed wings unfurled to reveal their beauty
, she lifts her delicate chin skyward.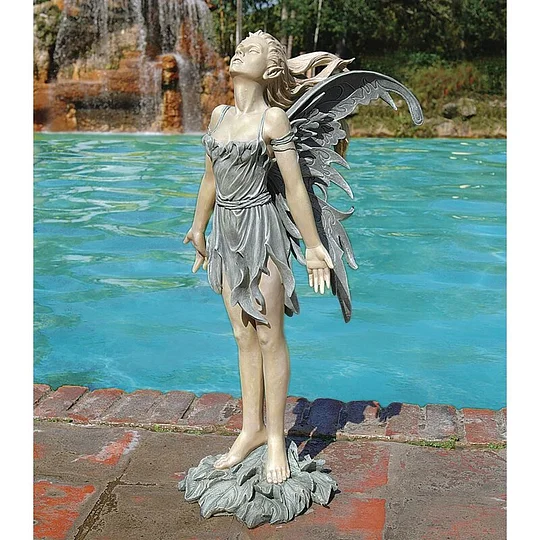 The beautifully lifelike
pixie is impressively sculpted and finished in quality designer
resin as a Toscano exclusive sculpture sure to be a magical statement piece for your home or garden gallery.