HAD TO HAPPEN...

😱​
Finally, the battle between you and your bag has come to an end. Imagine a world where everything you need is at your fingertips, a world where all your needs are where you want them to be. Start living a more organized and stress-free life by organizing your most personal space: your PURSE. Save time and effort.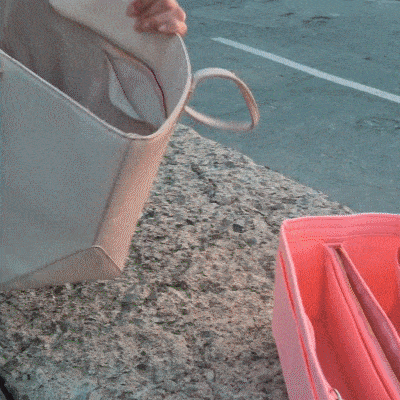 ¿Tired of searching for that lipstick or your keys that fell to the bottom of your bag? A task that should take seconds turns into minutes of digging into a black hole.
¡WE CREATE THE PERFECT SOLUTION FOR YOU!
FEATURES
13 POCKETS:the ideal number of pockets to store everything: smartphone, diary, book, makeup, documents, etc.
HANDMADE WITH CARE: Each organizer is perfectly crafted from a luxurious, strong and lightweight felt material.
CHAIN FOR YOUR KEYS - Never lose your keys. Find them quickly and easily on the special keychain attached to your organizer.
ZIPPERED POCKET: don't worry about losing your valuables. Just close them!

PORTABLE WALLET: The internal divider is also a wallet that you can remove for easier access to your most valuable necessities.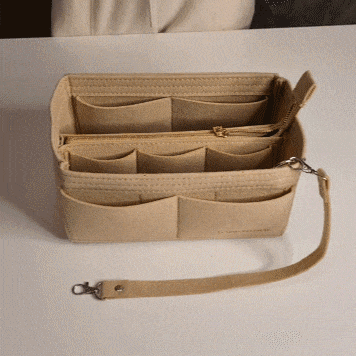 CHANGE BAGS: instantly switch wallets without having to spend time rearranging your items! Don't move your items one by one, just take out the whole organizer. Everything will be in the same place, easily accessible no matter what bag you're wearing today!

BENEFIT ITS: USE
✅Save time and effort
✅Maximum quality guaranteed
✅Handmade with durable and lightweight materials.
✅ Find anything quickly and effortlessly
✅Fresh new colors
✅Easy to clean
✅ Instantly switch wallets without rearranging your items

¡Make a practical gift for your friends and family!🎁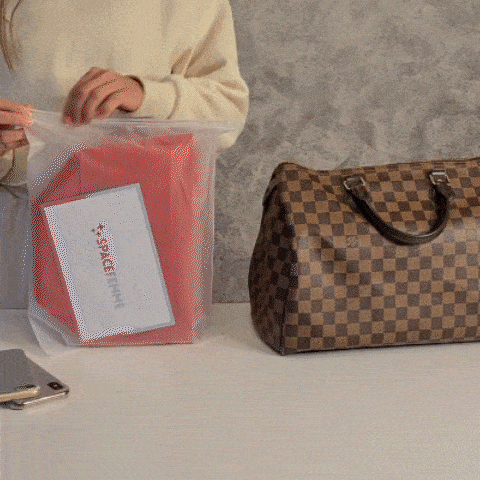 SPECS:
Size L -

32*15*17cm


Size М –

27*16*16cm


Colors: beige, brown, Caribbean green, red, yellow, hot pink, pink, orange, blue