Beautifully crafted in the image of a delicate bonsaitree, covered in marvelous warm lights.
This Spirit Tree will bring an elegant design and a dreamy glow into your home. It's a stunning decor piece with warm white lights and a glistening metallic finish, adding a fairy-like touch to any room. Use this magical lamp to create a stunning environment in any space.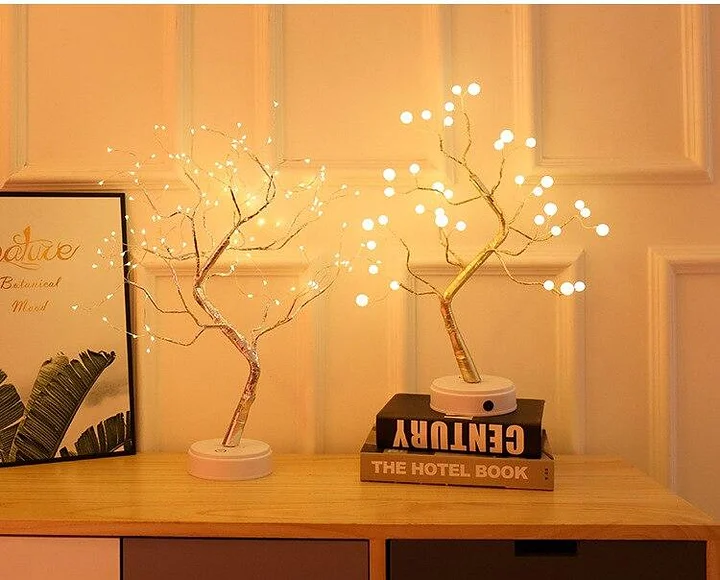 Each tree can be powered by batteries or by a USB cord, making it the perfect bedside ornament to balance out your room. Are you ready to wake up to serenity?
❤️️ Beautifully Crafted
❤️️ Creates a magical yet cozy atmosphere.
❤️️ Bonsai style design that attracts positive energy.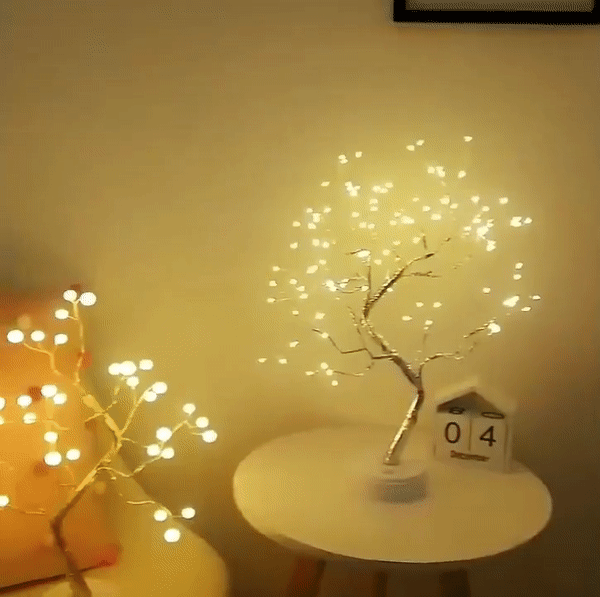 CREATE A CHARMING SPACE
Make your home your own fairy-tale. The magical look of the fairy light spirit tree will make your space look like an enchanted wonderland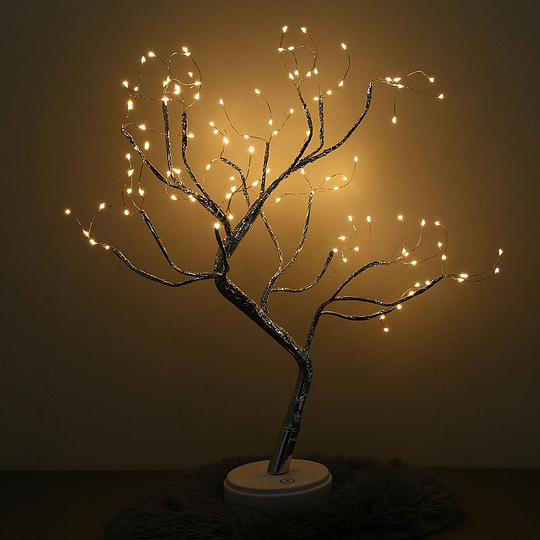 SOOTHING WARM LIGHTS
Radiate your home with a cozy, warm light and induce a homely sense of tranquility and relaxation.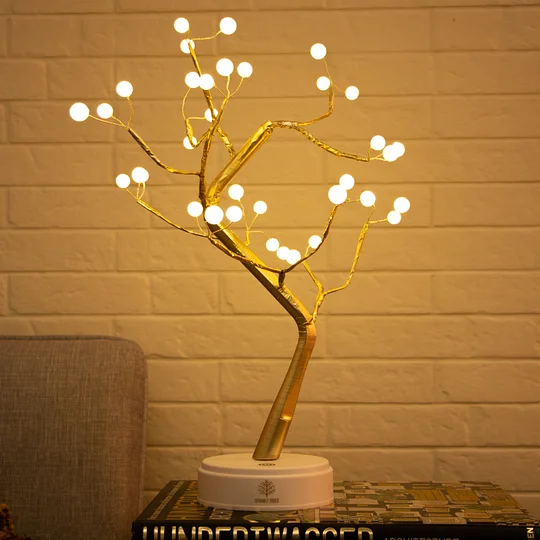 THE PERFECT DECOR PIECE
Elegant yet useful, our Sparkly Trees can be placed in any room and radiate it with the perfect amount of light.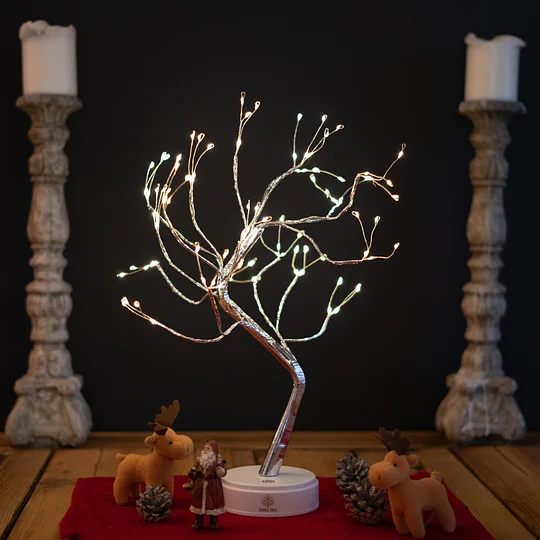 A MARVELOUS & UNFORGETTABLE GIFT
Whether it's for a holiday, birthday, anniversary, or just because, our Sparkly Trees make an amazing gift they'll always remember.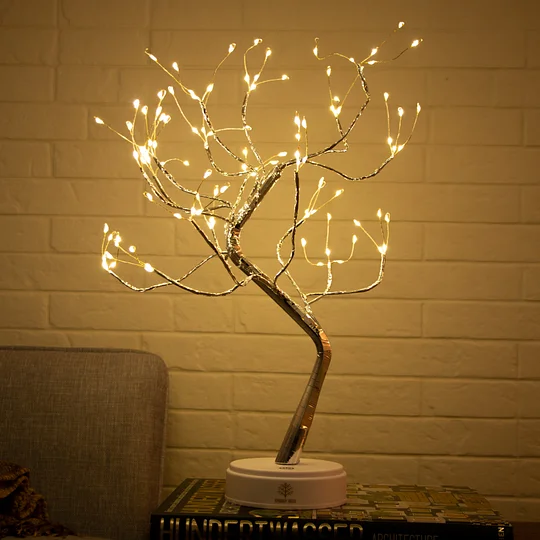 Specifications
Height

1.5ft / 18 inches / 46cm

Base Diameter:

Approx. 4.7 inches / 12cm

Power Supply: USB DC 5V / Battery 3xAA 1.5V

Material: ABS + Wrapping tape + Copper wire

Luminous Flux:1000 (LM)