Ultrasonic Pest Repeller Bug Repellent Plug in, Mosquito Repellent Indoor, Electronic Pest Control for Ant, Mosquito, Mice, Spider, Roach, Rat, Flea, Fly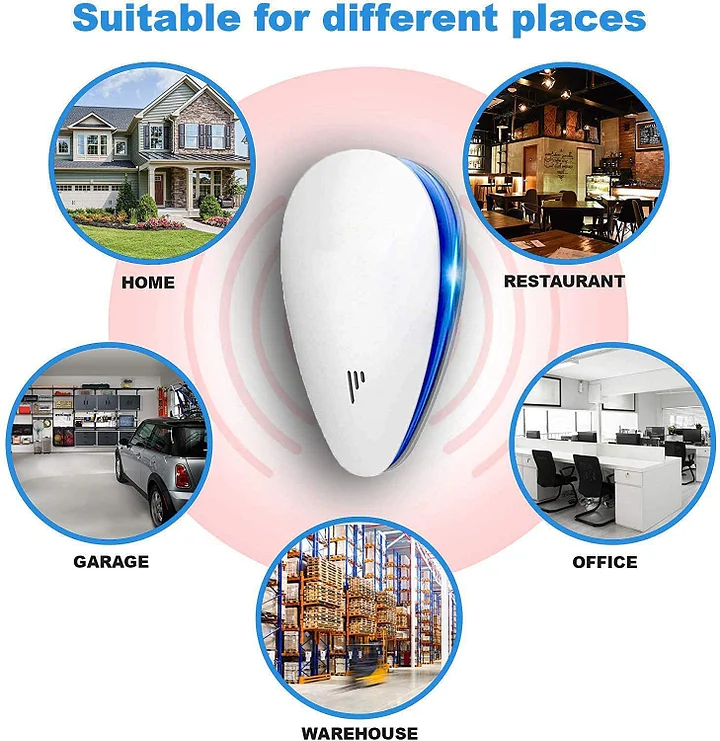 If You Having pest issues roaming around you, You may need more than insec-ticides to get rid of them.
Throw away the harmful poi-sons, dangerous chemi-cals, and traps typically used in households.
This ULTRA SONIC PEST REPELL-ER is an environment-friendly and a humane solution that drives pests away without killing them, keeping your home pest free.
This electronic pest repell-er is designed for environmental protection.The Repell-ent emits high-frequency ultra sonic waves that human beings do not register or be negatively susceptible to. It has no negative effects on adults, kids & pets, etc,. No radiation, no smell, and no noise.
Effect Process:
3-5 days: Mice, cockroaches are eager to interfere with their physiological and nervous systems because of the ultra sound, the creatures hidden in the dark will be forced out.
2-4 weeks: Receive the best result.
1 month later: completely cleared ( depends on the range of pests).
Forever: Daily Family Environmental Protection.
Works anytime : The repell-ent will constantly emit 22~65KHZ high-frequency ultra sonic wave so you will always be pest-free at home regardless of what time is it.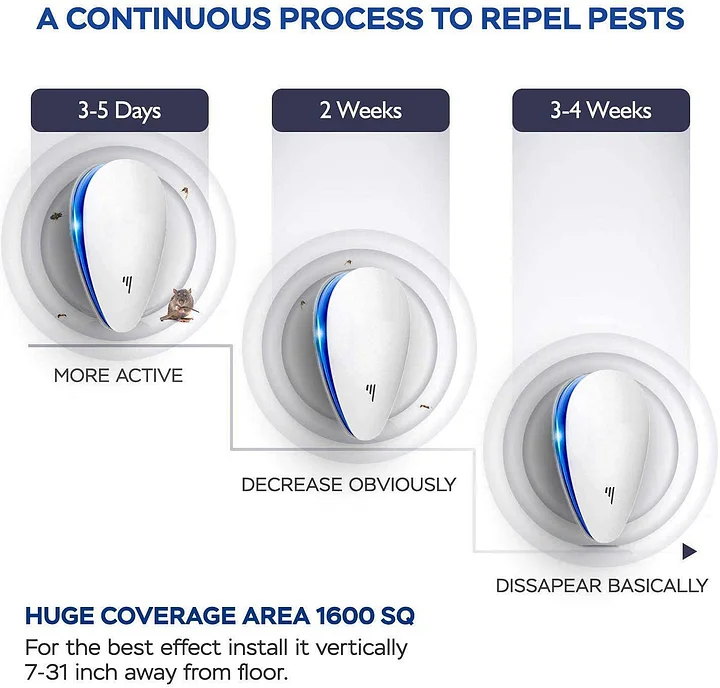 Product Specifications:
Material : ABS
Weight : 2.54 ounces (6 pack)
Size : 6 pack
Standard Wall Plug In
Output Power : 2-3W
Package included:
6*Ultrasonic Pest Repeller