This perpetual wooden anchor calendar will look great on your wall or as shelf decor.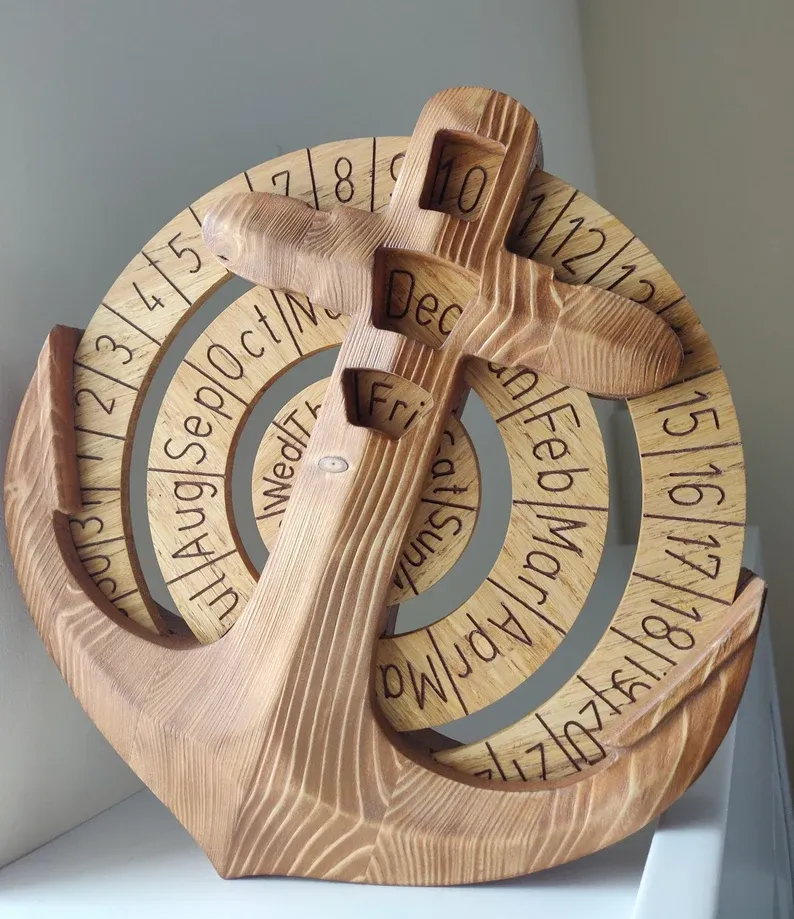 The uniqueness of this product includes "wood brushing" method, which gives each wooden surface a highlighted texture and beautiful unrepeatable relief. The Anchor is made of spruce, but wheels from oak.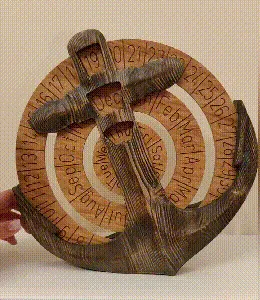 Wooden calendar can be a beautiful and unique gift with functionality. You can assign different meanings to the anchor symbol - it can be a perfect gift for sailors, relatives or gift on wedding for a young couple.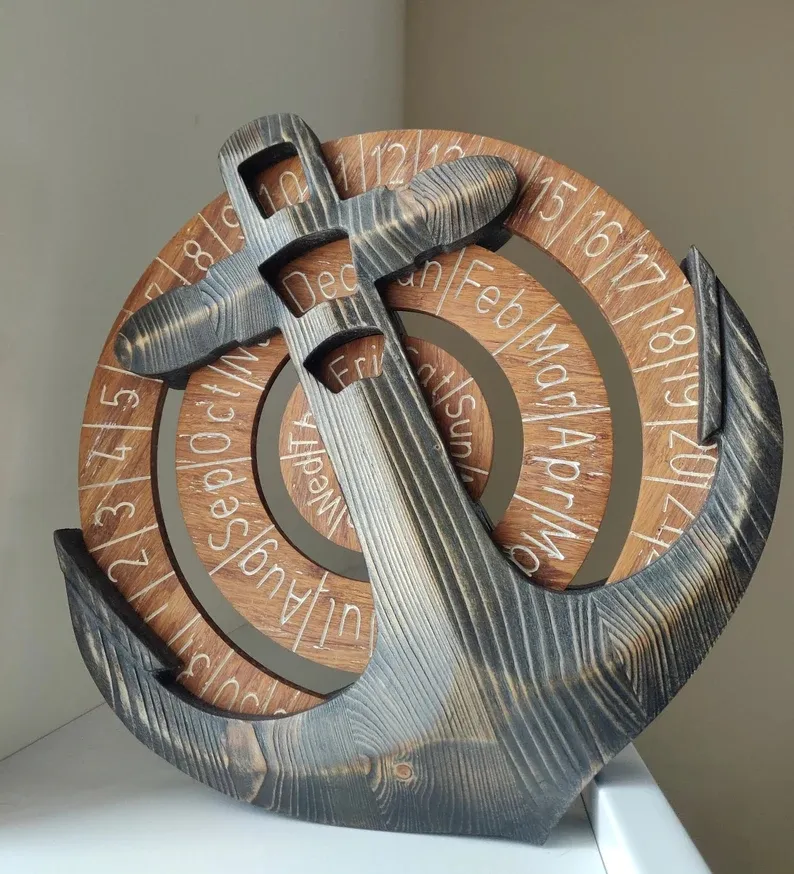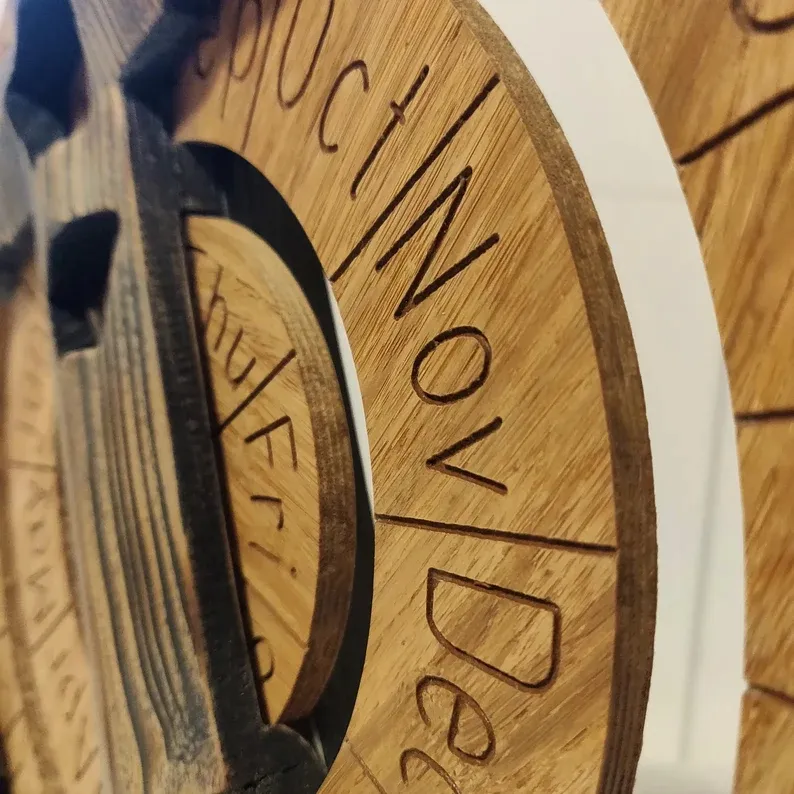 The reason for using the anchor symbol can be personal to each person as the anchor has many symbolic meanings.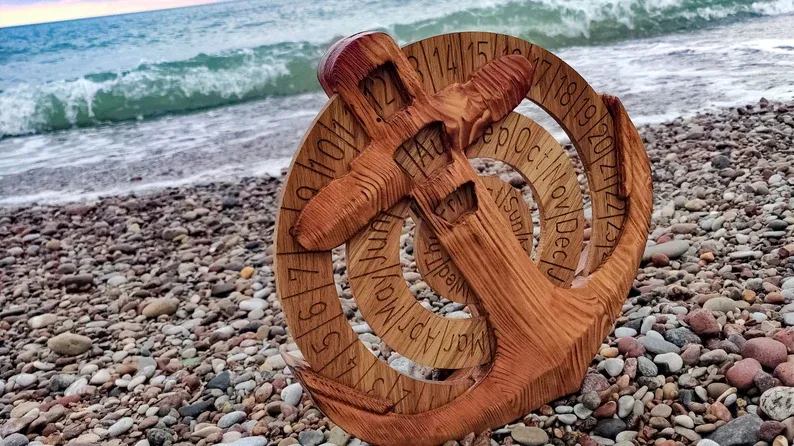 Alt